Smart locks are getting more popular but it's not perfect in the meantime.
So, before diving and replacing your current deadbolt consider the following factors.
Do you keep your deadbolt or completely replace it?
Some smart locks could work with your existing locks like the August smart lock and the Kwikset Kevo. These options are completely controlled by your smartphone via Bluetooth and if you opt to control the lock and open it for someone when you're away, there may be a separate fee for that service through the manufacturer.
A more flushed option is the Schlage Sense smart deadbolt, that could work with an IOS device and Alexa unit from Amazon. This complete install of all the unit and could be controlled via touchpad, Bluetooth or home network.
Which Protocol is best for you?
Bluetooth, wi-fi or Z-wave? Bluetooth is pretty straight forward and could potentially be the most convenient one. It's not draining to the battery like the wi-fi versions.
The Downside is that you cannot control your locks when you're away.
Z-wave does not connect directly to your phone but it needs a separate hub to operate the signal to your smart lock. Once it's connected- you are able to connect to your lock from anywhere.
The range of a Z-wave connection is roughly around 120 feet.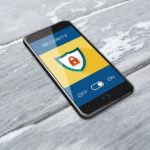 Biggest setback is the hub itself to talk to the Wi-fi that you have at home. It's an additional device that is a different protocol from your other devices. Z-wave can connect to other smart home devices but if you like to just stick with Bluetooth, Z-wave may not be right for you.
Wi-fi is another convenient add-on option. August locks, Kwikset and Schlage have accessories that talks to your smart locks and could be controlled from anywhere with an internet connection.
Increases home value
If you're selling your home, home upgrades like this could appreciate the value of your home. Since connections available for your smart locks are connectable with other devices, would be home buyers would see the value of having a smart home already integrated when they purchase the house.
You can compare your property values and see if adding a smart lock can increase yours.
Technology still evolving
As, newer technologies get better and big companies are getting into the game, integrating more devices to their protocols could benefit the end-user in the future.
Points to consider
Smart locks don't really make a safer home but it gives you the convenience of control and knowing that your home is secure when your away. If after reading this article and it seems like your still skeptical about trusting your home security that is connected to the internet, this option is not for you yet.
Smart locks are really for convenience. Locking your house using your phone, unlocking it when you're carrying bags of grocery and even letting a service professional in if you're away from home.
But with technology integration getting easier with smart homes, considering smart locks may become the norm than an option in the near future.